December 20, 2019
Posted by:

icoblock

Category:

Uncategorized
Featured –
The rise of Binance has been unstoppable ever since the platform first launched in 2017. It's fair to say that much of the exchange giant's growth has been organic, as it has expanded into new geographies and verticals, including IEO platform Launchpad and Binance Futures.
Not all of the growth has been organic, though. In 2019, Binance has been on a buying spree, acquiring four companies in a bid to extend its reach even further. It started in July with Trust Wallet, followed by crypto futures and options trading platform JEX in September. Buying up the WazirX exchange provided a means of penetrating the Indian markets in November, and the latest news is that it's acquired dapp ranking platform Dapp Review.
Each of these acquisitions is strategic, providing Binance with something it doesn't already have. Although the company now has many divisions that dominate in their respective specialisms, there's still room for further expansion and improvement. So, which areas and companies could be potential acquisition targets for Binance in 2020?
Security and Custody
Binance suffered a major setback earlier this year when it was hacked, losing 7,000 Bitcoins worth $40 million at the time. Although it was swift to reassure its users that the exchange's insurance fund would cover the losses, it was a blow to the company's reputation for security, which was previously untarnished.
Binance's security woes were further compounded in August when hackers gained access to a trove of the company's KYC data.
These incidents came during a year that institutional interest in cryptocurrency and derivative products has been at an all-time high. For institutions, security and custody are a paramount consideration, putting Binance on the back foot compared to competitor firms like Coinbase or Kraken. Therefore, it seems logical that an acquisition focused on improving security measures for funds held in custody could be in the pipeline.
Singapore-based ecxx would make a viable target. Unlike many exchanges, including Binance, that take custody of users' funds and subsequently fall prey to hackers, ecxx takes a different approach. The exchange has established a partnership with Ledger Vault, a global leader in storage for digital assets.
Institutions using ecxx can take advantage of Ledger's Vault solution for businesses, meaning their account balances are held off the exchange. Only nominated representatives holding one of Ledger's Personal Security Devices can access the funds.
To protect against unauthorized withdrawals, ecxx also operates a three-tiered internal approval policy. Operational, compliance, and finance teams each must approve fund withdrawal from the platform. This policy offers additional reassurance against internal theft.
Mining
Mining is one area that Binance has yet to explore. However, if it's truly aiming to become an all-encompassing ecosystem for cryptocurrency, then perhaps a mining company may be a future target for acquisition?
Bitmain's primary rival in the mining equipment business is MicroBT, formed after the departure of tech mastermind Yang Zuoxing left the former in 2016. MicroBT has recently hit the press after Yang was arrested by Chinese police on suspicion of embezzlement.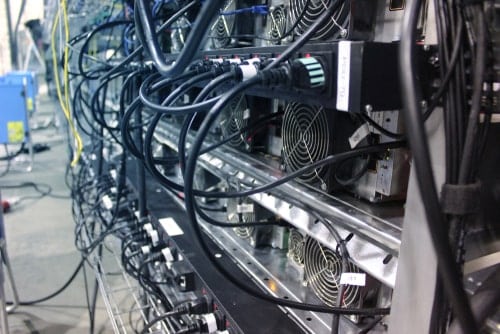 Companies in trouble are always prime targets for acquisition at a knockdown price, so perhaps MicroBT's troubles may make it an attractive prospect for Binance. It would add mining to the company's portfolio and make it a rival to one of crypto's other giants, Bitmain.
Emerging Markets
Binance's expansion into India with the acquisition of WazirX may just be the start of a wider buying spree of local exchanges designed to increase its reach into emerging markets.
Earlier this month, the company announced the launch of its fiat gateway to Latin American users, called Latamex. In a statement accompanying the launch, Binance CEO, Changpeng Zhao, spoke of the need for cryptocurrencies in Latin America and of future plans to improve the accessibility of cryptocurrency in the region.
Therefore, a local strategic acquisition could perhaps be Ripio, one of the biggest crypto companies in Latin America. The company operates an all-in-one, single sign-on solution providing access to an exchange, wallet, OTC trading desk, lending platform, and social tools. It would be a huge acquisition for the space, but given Binance's determination to dominate the crypto world, perhaps not beyond the realms of possibility.
All of this is speculation. However, it is evident that Binance has been ramping up its acquisition activities in 2019, so it seems highly likely that this is set to continue in 2020. As always, the world's biggest exchange is worth watching, for anyone with more than a passing interest in crypto.
Be the first to know about our price analysis, crypto news and trading tips: Follow us on Telegram or subscribe to our weekly newsletter.